Quran Meaning & Tafseer Competition 1443/2022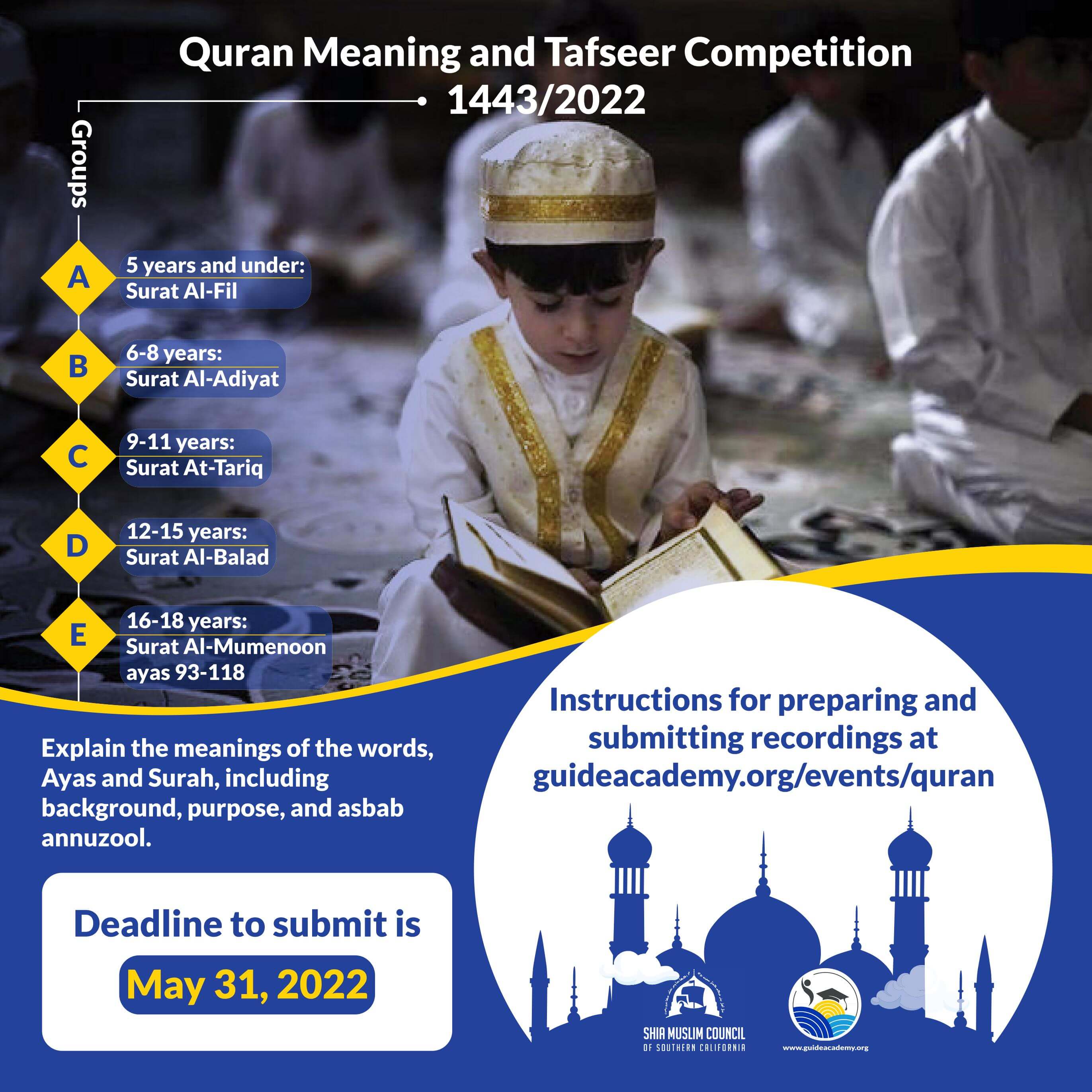 Guide Academy & Shia Muslim Council of Southern California present the 1443/2022 Quran Meaning and Tafseer Competition
Groups:
5 years and under: Surat Al-Fil
6-8 years: Surat Al-Adiyat
9-11 years: Surat At-Tariq
12-15 years: Surat Al-Balad
16-18 years: Surat Al-Mumenoon ayas 93-118
Participants may opt to compete in higher age categories. Memorization is not required; participants can read the Surah if they choose to.
Instructions:
Open to Southern California Residents under the age of 18. Islamic attire is preferred. Record a video in landscape mode with the following:
Opening remarks: Introduce yourself, stating your name, school and the Surah.
Explain in English the meaning of each word in the Surah.
Explain in English the meanings behind the words, Ayas and Surah, including background, purpose, and asbab annuzool.
Closing remarks as you see fit.
Next Steps:
Stop by at Guide Academy M-F 10-3 pm to pick up free flashcards to help you learn the meanings. Email to reserve your copy at info@guideacademy.org
Submit your recordings here before the end of Shawwal 1443/May 31, 2022.
Winners will be announced by SMC by email, and prizes will be awarded.