Going into a new school can be a rewarding but frightening experience. If that statement resonates with you (especially the last part) then you're not alone! Any new experience can bring about unwanted nervousness, but it's only ever a matter of time before you're comfortable in the new environment.
However, we've compiled a list of tips to help speed this process up for you!

• Have your uniform ready to wear
This one may seem obvious, and it should be. However, you'd be surprised at how many new students come wearing the wrong bits of uniform!
Many schools have strict policies on their uniform expectations; the last thing you need on your first few days is to be in a uniform-related predicament. The school will let you know what they expect their students' uniforms to be.
Make sure you tick every box so you're ready to go when the day comes!
• Visit the school

Most schools will hold an open day of some sort where prospective students and their parents are able to visit the school before they start (even if you're a late starter, you'll be able to request a tour around the school before you begin).
This open day can be very beneficial for students as it gives them the opportunity to familiarise themselves with the building – there's nothing more frustrating than getting lost a couple minutes before class starts!
This can also be an opportunity to meet your teachers/directors. You can ask your teacher any questions about the start of school you may have. It is also a chance for you to introduce yourself, saving having to do it when classes start.

• Make sure all forms are filled out and up to date
Yet again, this may seem obvious. It is crucial that the school has the necessary information about you. Things such as dietary requirements, underlying health conditions, and emergency contact numbers are very important.
Double check with your parents/guardians to ensure that all forms are filled out and up to date before starting.
• Learn about the school's mission and vision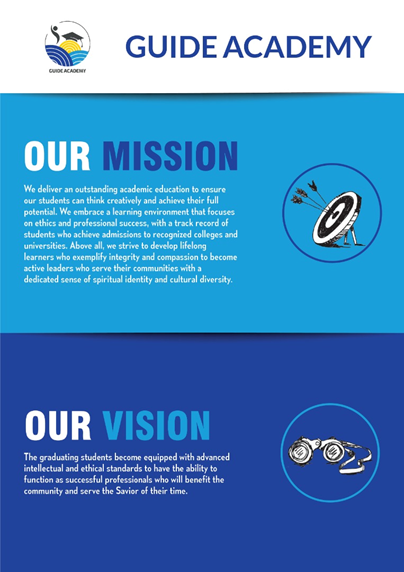 On brochures, leaflets, and websites, you'll be able to find out about the school and what they believe in.
Familiarising yourself with the school's ethos can help you understand their system and fit in easier.
• Goals & Expectations
Whenever you can, it's always a good idea to reach out to your teachers to make clear what your goals and expectations are for the year.
Here, you'll be able to get a better understanding of what the school year has to offer whilst also possibly getting documents (such as curriculums and syllabi).
These tips will prepare you as much as possible for the school year. We know what it's like move into a new environment so we encourage you to take the time you need to get comfortable!